9pm – 11pm [tues-fri]
HEXperience will run every 30 mins
Join us every evening 9-11pm for the HEXperience:
Visitors will be treated to a curated 15-minute deeply immersive, full-sensory experience of sound, light, and passive aerobic oscillation to activate your flow state.
Enjoy a stimulating soundbath with relaxing rhythmic motion designed to create an oxygen surplus in your body and remove tension; leaving you refreshed and rejuvenated for your nighttime adventuring.
Top it off with a hydrating and optionally inebriating HEXelixir from the HEXlounge.
Daily workshops to enrich your burn. From Heart Healing Meditations to Twerkshops, from Kizomba Dance Lessons to Electronica History 101, we invite you to share in the passions and talents of the HEX Collective.
11am – 3pm [mon-fri]
workshops
Our public lounge is open 24/7 and boasts cozy couches and a HEXY ambiance. Every afternoon we host a DJ'd dance party and serve up tasty libations. Every night we serve toasty tea to our HEXperience guests and all are invited to our lounge for a HEXelixir.
3pm – 5pm [mon-fri]
open bar DJ dance party
9pm – 11pm [mon-fri]
hexy vibe tea time
A YEAR-ROUND COMMUNITY IMPACTING HUMANITY TOGETHER
We are artists. Adventurers. Consciousness engineers. Life hackers. Flowstate facilitators. A dynamic international network comprised of creative and talented entrepreneurs, leaders, authors, speakers. We are a tribe impacting humanity in large and small ways – all year round.
We gather on the playa to connect, laugh, grow, dance and share! To give back. To exceed the scope and impact of our offerings and gift each year we return home. To expand as a force for change, positivity, and love.
We believe in the exponential impact of empowerment, the momentum of meaningful movements, the cathartic creative power of conscious community.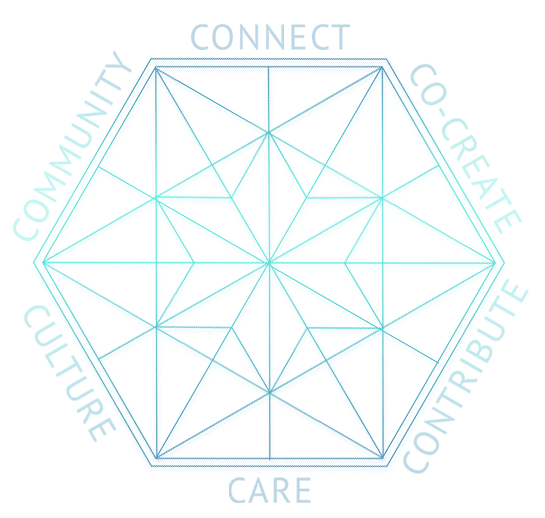 HURRY UP! Only 60 Seats Remaining Currently
Predict, Discuss & Invent The Future Wire
meet the best product people in world
Start Your Exciting Journey
Meet Our Valuable Clients