BE A PART OF HEX COLLECTIVe leadership
DGS Applications are OPEN
You must apply by Feb 24 (midnight). At that time the form will close down automatically.
General applications open March/April each year. 
Applying for DGS Tickets?
Read this first
DGS tickets (now called Stewards tickets by the org as of 2023) are specifically for the core build team and leaders of camp. They're designated to our camp as a bundle by Burning Man Org to camps in good standing to ensure that enough core members can return to run their camp awesomely again.
Therefore, it's critical DGS tickets go to tribe members who are willing to step up into a leadership role in a major way.
All DGS applicants, including vets, will need to be very clear about what they intend and can reasonably contribute to camp in the upcoming year in order to receive a DGS ticket in 2023.
If you receive an opportunity to be a part of the DGS ticket sale, you are considered an integral part of the leadership team and as such HEX Collective has certain expectations of you that must be met.
You must pay a $100 deposit for your camp dues to secure your DGS access.
You are expected to serve as a part of leadership in addition to always helping out wherever needed in the typical spirit of camp.
You must allocate the hours needed, beginning immediately and throughout the burn, to ensure that your commitments and teams are radically successful.
Camp / Leadership Withdraw
If you decide not to camp with us after you have received your DGS ticket you MUST:
Notify council that you will not be attending with us immediately. Return your tickets and vehicle pass to camp immediately.
Camp Withdraw
In the event of withdraw, any monies paid for a deposit and the cost of the tickets will be refunded upon transfer. The DGS tickets are specifically for the core build team and leaders of camp. If DGS tickets are used by anyone outside of our camp, our standing with BMOrg could be jeopardized.
Leadership Withdraw
If you've received your DGS ticket but are no longer able to serve camp in a committed leadership role for any reason (it's okay – life happens!) just let us know as soon as possible so we can re-allocate.
Understand DGS tickets and still want to apply? 
Excellent! Proceed onward with the 2-page form below. 🙂 
Just want to apply for camp, but not DGS tickets? 
Currently only camp applications for DGS / leadership are open. General applications for campers will open up in March. Stay tuned!
---
---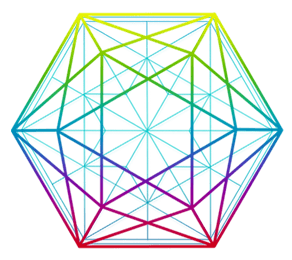 HEX Collective is not a "Plug & Play" Camp
This means that everybody contributes in a variety of ways, mostly love, being their awesome selves, and a badass amount of on-playa in-the-dust work. Dues are another way we contribute to make camp possible. They are essentially the camp's operating expenses divided by the number of people in the camp. For 2022, we are projecting camp dues approximately $500 USD.
Over the following weeks, we will be able to calculate the camp dues structure for 2023 and will post them ASAP.
Learn more about What is a theme camp?